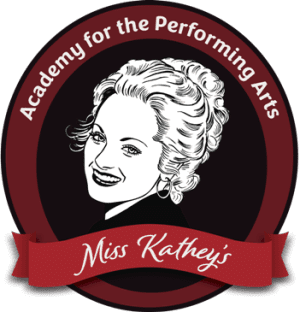 REGISTER ONLINE
2022 Miss Kathey's Academy Payment
Call 407.473.0313  CLICK HERE
Detroit – Faith Christian Assembly – 25201 W Outer Dr, Melvindale, MI 48122 (Second Friday 6:00pm-9:00pm-teens and roaring 20's only) and MKA Second Saturday of the Month (9:00am-4:00pm)
Musical Theater Choreography/Stage Movement/Dance –
The classes will emphasis the assortment of styles that are seen on Broadway today. Students will learn basic dance moves intended for musical theater from stylistic to different time periods, blocking and staging and how to transition on stage.
Musical Theater Voice –
Students will be taught basic theory, how to read music, correct vocal technique, and to sing and perform with self-confidence and audition techniques.
Drama & Acting –
Students will learn acting techniques, music theater terms, how to work in an ensemble, technical aspects, and improvisation, how to audition and theatrical stage make-up.
WOULD YOU LIKE MORE INFORMATION?
Miss Kathey's Academy is a subsidiary of Concert Ministries a 501(c)(3) tax-exempt Non-profit organization.
Our programs rely on donations to help us "bridge the gap" between what we earn from ticket sales and class
tuition and the operating costs of what it takes to deliver top-notch educational experience at an affordable rate!
© Concert Ministries Inc. | 5417 Halifax Drive | Orlando, Florida 32812
kathey@MissKatheysAcademy.com | 407.473.0313